Locations - Saitama,Gunma
Saitama and Gunma
Saitama and Gunma are located in the Kanto region of Japan. Saitama is an inland prefecture located directly to the north, northwest of Tokyo. Saitama has a population of about 7.2 million people and is about 1.5 times larger than Tokyo. It's known for its beautiful mountains and rivers. Most people consider Saitama to be the suburbs of metropolitan Tokyo. The commute into the city is quick and convenient. Gunma, located to the north of Saitama has a population of almost 2 million people and is about 3 times the size of Tokyo. It's wide and spacious and is also known for its beautiful mountains and hot springs. Both Gunma and Saitama allow you to truly experience the four seasons each year with its beautiful scenery.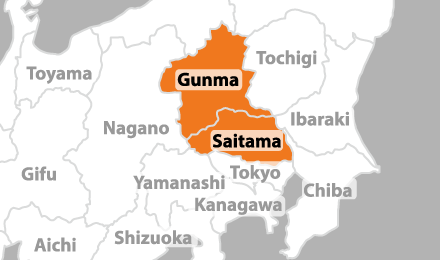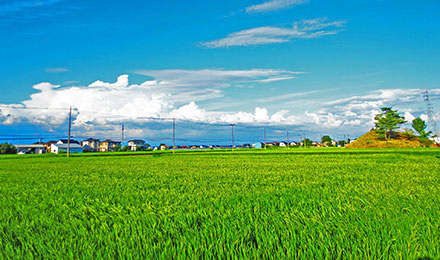 Being stationed in Saitama, you are sitting right on top of Tokyo. From a number of locations, you are connected directly to Tokyo and from Omiya you can use the rapid express train to get all over the country quickly. I`m doing the opposite actually, living on the northern edge of Tokyo and taking a short commute north to work. This way it's even easier to enjoy Tokyo!
- Paul, Instructor Support Manager
Shopping
Try not to break the bank at the Aeon Lake Town in Koshigaya, conveniently located next to the train station. From getting your daily groceries, to catching a movie or going to the arcade, Lake Town is a gem for one-stop shopping.
Just around the corner, you can find another shopping mecca, LaLaport in Shin-Misato. In addition to regular stores, an Ikea, and a CostCo, you can find a roller skating rink, bowling alley, batting cages, karaoke rooms, and the world's first Thomas the Tank Engine Theme park.
"The first time I went here (Shin-Misato) I was overwhelmed by the size of it. It's a shopper's paradise."
– Sherlie, Saitama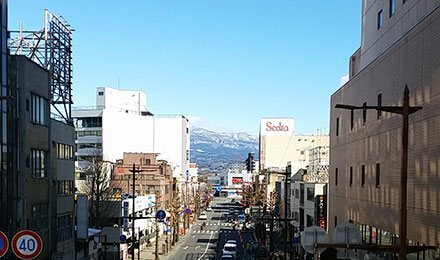 Outdoors
Take in the crisp mountain air at Mt. Akagi, which has stunning flowers and gardens in the spring and gorgeous foliage in the fall. With three beautiful lakes located at the summit, it is and was a popular getaway for many Japanese writers and artists seeking inspiration for their work. Alternatively, stop and smell the roses at Gunma Flower Park which features a Japanese and English garden, decorated with hundreds of different types of flowers.
Tucked away in Higashimatsuyama is Shinrin Koen or Forest Park which is a great getaway in any season. The park is huge and has many points of interest, from cycling to relaxing to art. Throw in an obstacle course and some restaurants and you have all the elements for a mighty relaxing and or exhausting day out. You simply must try their huge trampoline attraction called Panpoco Mountain.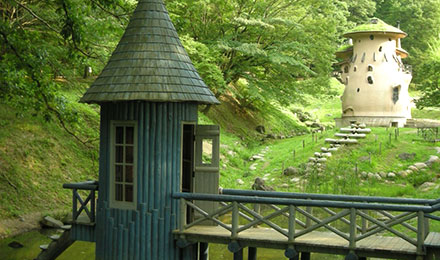 Moomins man! Moomins!! For free!!! Akebono Children's Park in Hanno is the perfect place to take very small children or to just relax with some friends. There are life-size replicas of Moomin tree houses that you can walk around and explore. It's the perfect little getaway from the real world.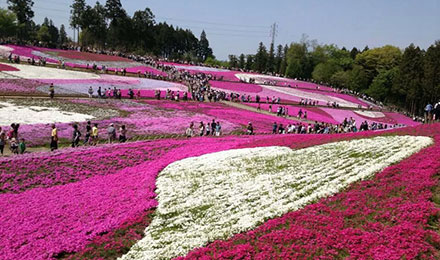 Shake off your winter blues in Hitsujiyama Park in Chichibu, most famous for its Shibazakura, or moss phlox-covered hillsides, in the spring time. The purple, pink and white flowers carpeting the vast hillside offer a quite breathtaking view that attracts visitors from all over Japan.
"Literally, (Hitsujiyama is) one of the most beautiful places I have ever been to."
– Jon, Tokorazawa instructor
Relax
Hot springs are ubiquitous but there can be only one at the top, Kusatsu. Millions of tourists visit the small town every year to de-stress and relax in the naturally healing, highly acidic water, which has an unrivaled antibacterial power and can help cure what ails you.
Summers are a breeze in Karuizawa, one of the most popular resort getaways for Tokyoites. Escape from the heat and humidity of summers as you stroll through the beautiful forests, relax at a café or go shopping along the upscale Old Karuizawa Ginza Street.
"Living in Saitama lets me live a short train ride from the bustling metropolis that is Tokyo but also allows me to go home to a bit of a slower pace that appeals to me."
– Adam, Sakado instructor
Entertainment
Get your thrills all year round at Seibu Amusement Park. In the summer, you can relax and swim in the various swimming pools and drink beer in the beer garden while watching the spectacular fireworks show. In the winter, you can fish for trout or go ice skating with friends and admire the beautiful lights that decorate the entire park. And don't forget, the regular rides and attractions are there to enjoy anytime.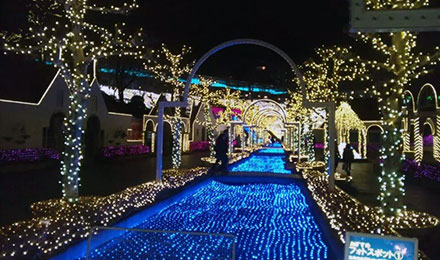 Lions, tigers, and bears, oh my! Who would've thought you could go on a safari in the middle of Japan! At Gunma Safari park you can go on a genuine safari tour and watch all kinds of wild animals roaming free. After the tour you can also stop by the amusement park next to the safari grounds to grab a bite to eat and buy some souvenirs.
"It's not too rural and not too metropolitan. It's a nice balance of both."
– Rebekah, Kuki instructor
Culture
Take a trip back to the Edo era by visiting Koedo, or "Little Edo" in Kawagoe. Alongside temples and shrines built in and before the Edo Era, you can find traditional style shops and restaurants that will give you a true taste of what life was like in the Edo Period. Don't forget to stop in at the Coedo Brewery which specializes in five unique and original types of beers. The beniaka, brewed with some of Kawagoe's famous sweet potatoes, is a must-try.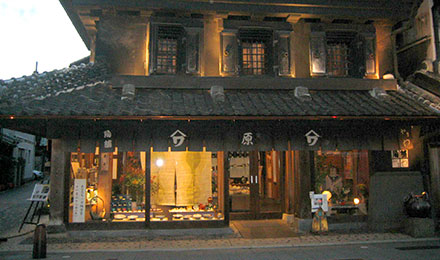 Festivals
Let your worries fly away at the annual Iruma Air Show at the Japan Air Self-Defense Force Base. This is a large family event, showcasing the pride, professionalism, and acrobatic skill of the JASDF and their Blue Impulse fleet.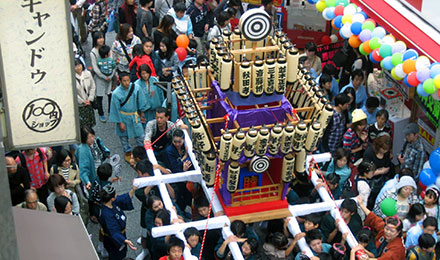 Grab on to a hand carried float and say "Wasshoi!" (heave-ho!) at the Kawagoe Matsuri, held every October. Visitors come from all over to see the impressive two-story floats and the Hikkawase competition, where floats compete to see which one is the best. It's also the perfect chance to try some local food from the "yatai" (food stands).
Experience a little piece of Oktoberfest in Saitama at the Coedo Beer Festival just outside the Saitama Super Arena. Admission is free and while the beer is limited to five special types, the good food and good times are not.
"It's peaceful here and it's easy to get to the major cities too."
–Alvin, Maebashi instructor
Concerts
Catch the latest world tour at The Saitama Super Arena which hosts concerts by popular artists not only from Japan but from all over the world as well. Recent performers have been Beyonce, Lady Gaga, Taylor Swift, U2 and Green Day to name but a few.
Rock and roll will never die at the twenty year old Saitama Summer Rock Festival. Held over three days in August the festival features bands from all over Japan. So turn it up to eleven and rock out in Saitama.
Sports
Fair weather fans are not welcome here. Often overshadowed by its neighbor, Saitama is home to its share of professional sports teams. The Saitama Seibu Lions have called Tokorozawa their home since 1979 and are one of the most dominant teams in the Pacific League. If you prefer footy, Urawa, in Saitama City is home to the Urawa Red Diamonds and the Urawa Red Diamonds Ladies, two professional soccer teams with a strong fan base. Nearby in Omiya, you can find the Omiya Ardija, Saitama's second professional J1 league team. Last, but certainly not least, Saitama is also the birth place of the first professional basketball team in Japan, the Saitama Broncos.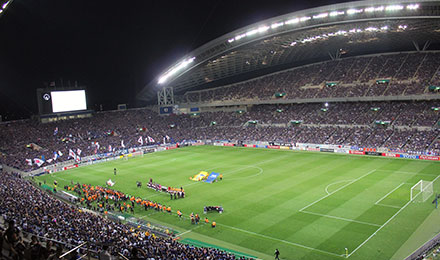 Saitama Super Arena
Hit the slopes in Gunma, one of the most popular places for skiing in the Kanto area. There are over twenty ski resorts lying in the mountains of Gunma and with good weather conditions you can enjoy skiing from December to April. No snow? No problem! Head over to the indoor ski resort in Sayama.
"I enjoy football so I've gone to see the Urawa Reds a fair few times. The atmosphere is as close to a match back home as you're going to find in Japan."
– James, Saitama/Gunma instructor