Training
Even for those who've never taught before, the NOVA training program ensures that new instructors will be fully equipped to teach from their first day teaching solo.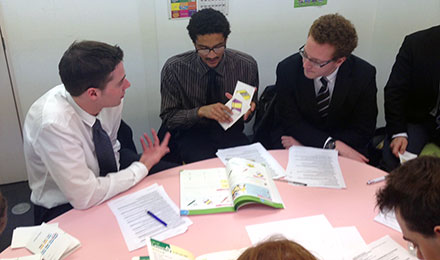 Initial training lasts for three full days. Trainees will learn all the basics regarding lesson selection, planning, teaching and record-keeping. These skills are learned through seminar sessions, workshops, practical teaching experience, and extensive feedback.
Starting the second day of training, trainees will work with real students in real lessons, with their trainer or an experienced senior instructor there for support. As the training progresses, additional time is spent on charting and monitoring student progress, providing useful feedback, and tailoring lessons to better suit student needs. New instructors leave initial training able and certified to begin teaching adult textbook lessons and complete other lesson-related duties.
In the first two months, all new instructors have two in-school lesson observations, each followed by a one-on-one feedback and training session. In addition, within the first six months, instructors are required to attend a series of training seminars via webinar to build on the basic techniques learned in Initial training.
Training continues to be offered throughout an instructor's NOVA career, with skill-building seminars available as well as orientations for new courses. This training complements the skills acquired in initial training, and further enhances the quality of service instructors are able to offer to their students.
In addition to being certified to teach adult classes, new instructors will also be trained to teach NOVA Bilingual Kids lessons to young learners between 3 and 15 years old. Comprehensive packages of textbooks, flashcards, and lesson overviews for each of the six levels allow instructors to provide interesting and engaging lessons for their students. NOVA Bilingual Kids training prepares instructors for their first class by familiarizing them with the materials and procedures, and then providing ample practice with basic teaching techniques and methods.
Other training for teaching any of the optional courses we offer (e.g. NOVA Plus, Business, and Travel lessons), along with teaching for accreditation exams such as the TOEIC, TOEFL and Eiken, is included in the core training package.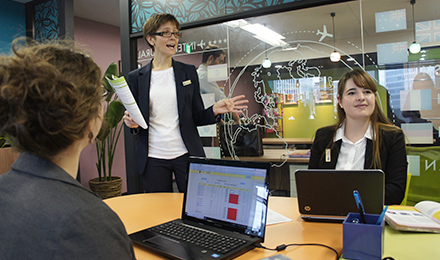 Accommodation in a sub-leased apartment can be arranged for overseas applicants once they've accepted an offer from NOVA. The apartments are generally single-occupancy, one-room apartments, about 18 square meters, and "western-style" with a kitchen, bathroom and toilet. They are usually semi-furnished so instructors will not have to fully furnish an apartment on their own.
When renting property in Japan, it is usual to pay a deposit and gift money to the landlord, plus agency fees and often the first month's rent in advance. However, for sub-leased apartments instructors pay only the rent. This is usually between 50,000 and 70,000 yen depending on the location and market prices, and the rent is deducted from the instructor's monthly remuneration. Utilities (water, gas, and electricity) are not included in the rent and must be paid by the instructor.
Career opportunities exist in all areas of the company for motivated and talented instructors. These opportunities include, but are not limited to, positions in Curriculum Development, Training, Personnel and Payroll, and Area Supervision and Management.
All of our trainers, supervisors, managers, designers and developers started their careers with us as instructors.
日本語が全然分かりませんか?(Don't understand any Japanese?)
少しだけ話せますか?(You can speak a little?)
ぺらぺらなの?(You're really good?)
Well, NOVA offers Japanese lessons to students of all levels.
Learning the local language while in Japan not only makes daily life easier, but also enriches your whole experience of living in Japan and opens other doors to appreciating its culture.
Japanese is taught online via our Multimedia Center. Instructors can take lessons from home or in their branch, before or after their shift. The lessons are taught by native Japanese speakers, and the discounted rates for NOVA instructors are very reasonable.