Teach In Japan
For a year or a career, it's an experience of a lifetime!
Discover Japan teaching English with NOVA.
Apply now for English teacher positions nationwide.
No experience required. Full training provided.
Teach small groups
NOVA Bilingual Kids
Man to Man classes
Be part of a professional team
NOVA is a firmly-established and well-known brand, with a solid customer base and a strong curriculum linking an extensive range of teaching services.
NOVA has schools all over Japan, from snowy Hokkaido in the north to tropical Okinawa in the south, all conveniently located and easily accessible by public transportation.
NOVA offers full support for life and work in Japan, including comprehensive training and professional development, housing support, and visa support.
School Locations
NOVA is one of the leading English schools in Japan with almost 300 branches throughout the country.
Explore our different locations around Japan!
Overview
NOVA, a leading brand in the language school industry in Japan, is part of NOVA Holdings Group, a holdings company centered around education, sports, and dining. NOVA's English teachers primarily provide private and small-group face-to-face and online English lessons to clients of all ages and abilities, from young children upwards. Our curriculum is built out of experience and supported by a wide range of in-house developed courses, coursebooks, teaching support materials, and training programs. We have study options for every client's lifestyle and study goal, whether studying for a specific English test such TOEIC® or TOEFL®, studying for a specific purpose, such as business or travel, studying to improve a specific area, such as grammar, or a combination. We are dedicated to delivering high quality language instruction together with opportunities for our clients to learn from and interact with people from different countries and cultures, to achieve the highest levels of success and satisfaction among our clients.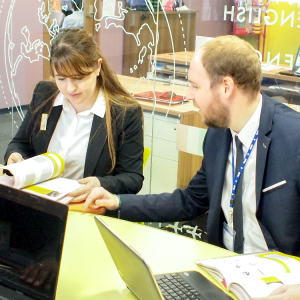 All English teacher teaching positions are school-based and involve teaching children and adults, with shift start and finish times between 13:00-21:30 on weekdays, and 10:00-18:30 on weekends and national holidays. Saturdays, Sundays, and weekday evenings are the busiest times. Lessons are guaranteed and remuneration is calculated and paid per lesson period, with extra incentives available according to the lesson type and the number of students.
Due to the large number of applications we receive, only applicants that pass initial screening will be contacted directly by our recruiting section.
Why choose NOVA?
NOVA is perfect for candidates of all levels of experience, whether completely new to teaching or already accomplished in the teaching field and seeking a new challenge.
NOVA's network of schools extends across Japan and enrolled NOVA students have access to all NOVA schools and instructors. To ensure satisfaction and the same high-quality lessons every time, much care has been taken over many years to use the know-how acquired through experience to develop a core curriculum that has the right balance of structure and flexibility. Lessons are structured and fully-supported with all the materials and resources you need, ensuring that even on your first day of teaching after the initial training week, with any level of prior experience you will be well-equipped to teach well-structured and valuable lessons. At the same time, within the structure provided by the textbooks and training there is ample scope to tailor each lesson to the needs and interests of each client, adding value to your lessons, and allowing you to continue to refine your teaching skills, and build your own brand and base under the umbrella of the NOVA brand.
Career advancement opportunities are available to all, regardless of length of experience.
Testimonials
Why teach in Japan with NOVA?
Let our instructors tell you!
Hokkaido

- Tom, Sapporo

Oyama

"I really love the variety of students I meet and teach in Oyama, and the broad range I ages I encounter. Here, it's typical on a daily basis to meet students of all ages and from all walks of life – kids, university students, working professionals, homemakers, and senior citizens – in a variety of regular and special lessons. All have different motivations for studying English and it really keeps me on my toes in delivering tailored lessons that perfectly suit the students' needs. Living in Tochigi offers one just the right balance between urban convenience and access to recreational resources which makes it perfect for those individuals looking for lots of places to explore without the hassle of trying to get out of the big city first. In Tochigi, cultural spots and more traditional ways of Japanese life are at your doorstep."

- Chuck, Oyama

Shikoku

"Whatever my needs, Nova's staff – from top to bottom – have always been considerate, welcoming, and done their best to assist me in any way possible. Unlike other schools Nova strives to help you improve as a teacher through video, hands-on training and advice. The set curriculum really helps both you, the teacher, and the students, to understand the aims and goals. And the students? From the young child learning English for the first time, to the high school student who dreams of travelling or maybe living in the West; to the businessman or woman who wishes to improve themselves or to the grandparents who love to study English as a hobby – all respect and cherish the handwork you put in, They appreciate you're being there. And they choose to be there because of you. And as I said before, and I will say again, it is a pleasure to share in their growth with Nova."

- Bernard, Shikoku
Job description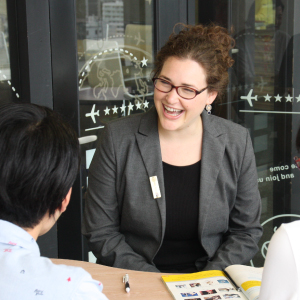 Teaching English one-on-one or to small groups* of children and adults of all ages and abilities.
*In some cases, the offer may include the opportunity to also teach special online programs for larger groups
Minimal preparation is required before each class and student assessment, including the recording of student performance in the students' electronic file, is completed in class at the end of each lesson.
Any contracted work periods that are not reserved for lessons are used for student recruitment, customer care, and customer support activities.
[Position]

English Instructor

[Contract type]

Independent Contractor (6 month / 1 year renewable)

[Location]

Direct-managed NOVA schools all over Japan

[Requirements]

Native level English

[Hours]

Negotiable within 13:00-21:30 Mon-Fri / 10:00-18:30 Sat/Sun/National holidays
Guaranteed schedule and fixed number of lessons per week

[Remuneration]

1,200~2,200 yen (first year) per 40-minute lesson + transportation expenses

[Bonus]

None. (50~150 yen per lesson contract completion incentive, monthly Top 50 instructor incentive, Bronze, Silver, Gold status incentives - after one year).

[Other]

Social insurance enrolment: No
Visa sponsorship: Yes
Incentives: Up to 300,000 yen incentives for priority placements