Initial Offer
If your interview is successful, we will extend an initial job offer. We will reconfirm your location preferences, your preferred number of lessons per week, your visa status and your provisional start date. Using this information, we will start to look for a suitable placement.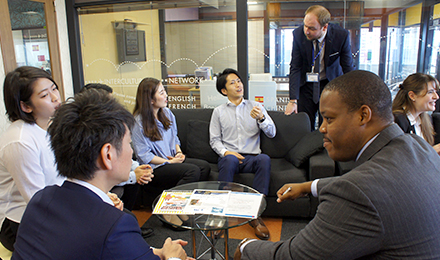 Visa
If you require and are eligible for work visa sponsorship*, we will need to apply for a Certificate of Eligibility (CoE) for you. Upon receiving the necessary documents from you, we will prepare and make the application with Japanese Immigration. Once the CoE has been issued, we will send it on to you so that you can apply for your visa at your nearest Japanese embassy. If you intend to obtain a different type of visa, (with permission to work), you will need to take care of securing this visa by yourself.
*Please note that the company sponsored visa application process takes approx. 6-12 weeks.

Flight
Once you have a valid work visa for Japan and are ready to book your flight, we will inform you of your start date and the airport to fly into. For all overseas recruits, arriving a couple of days before training starts will give you time to get over a long flight and adjust to a different time zone. If you have requested company housing and your start date is on a Tuesday, you will be able to move in from the Friday before your first day. If you have requested company housing and you start on a Wednesday, you will be able to move in on the Monday or Tuesday. Please understand that it is not possible to accompany new recruits to company apartments on weekends due to these being the busiest times for our schools. If you arrive on the weekend and/or before your designated move-in date, then accommodation arrangements and costs until you can move in to your company-arranged apartment will be your own responsibility.
Work Location & Schedule
The details of your fixed weekly work location/s and work schedule offer will be finalized once we have received confirmation from you of your arrival date and accommodation choice. We will look for the best match between the preferences stated in your interview and our needs.
Housing
For overseas recruits, we can arrange accommodation in a single-person apartment prior to your arrival. To apply for this, you will need to submit an apartment agreement form once your CoE has been issued. Upon receipt of the signed agreement, the process of arranging housing takes two to three weeks. If you decide to make your own housing arrangements, please understand that NOVA will not be able to act as a guarantor. Please also understand that company housing is not available for two or more persons wishing to live together and that pets are not allowed in company-arranged housing.
Arrival
If you can arrive on a weekday before 14:00, we will be able to arrange a same day pick up at a convenient meeting point. The staff member who meets you will accompany to your accommodation. (If you arrive after 14:00 or on the weekend, it may be necessary to schedule this for the following weekday. If you are moving into company-arranged housing, you may need to prepare a sum of cash for a gas deposit or futon delivery. The amount will be informed to you prior to your arrival.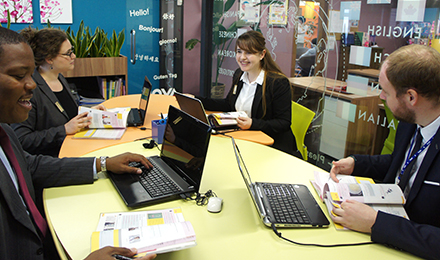 Initial Training
Day 1 of Initial Training is also the day that your contract begins, and you will receive and sign your contract when you arrive. Initial training is conducted at regional centers in Tokyo, Osaka, Nagoya and Sapporo. The first day of training is conducted in a group seminar format. Days 2 & 3 of Initial Training are conducted in small groups. The small group size allows for plenty of individual attention, guidance and support from your trainer as you start to put your training into practice in the classroom and master the basic skills needed to set you up for your first solo day and beyond. Day 4 of Initial Training takes place either directly after Day 3 or one week later.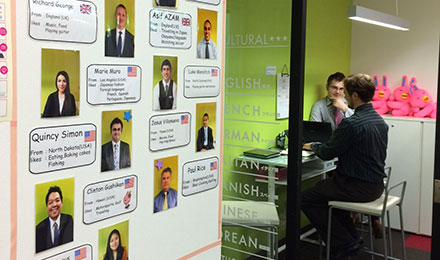 First Solo Day
Your first day of solo teaching may be the day after the end of Initial Training, or you may have a day off first, depending on how the training days correspond with your regular teaching schedule. As new instructors often testify, getting to know your own students while finding your feet in the classroom following the successful completion of training is immensely satisfying. As you gain experience and your confidence grows, you will get more and more personal and professional satisfaction from seeing your students' progress and achievement!