Niigata
Niigata Prefecture lies on the west coast of Japan's Honshu Island, along the Sea of Japan and including Sado Island. While the prefecture is home to over 2.2 million people, the capital, Niigata City, has a population of about 810,000 and is located about 250 km northwest of Tokyo.
Niigata is famous for its high-quality rice and sake as well as its rich natural environment. With some of the best winter resorts and national parks in Japan, it is the perfect place for a variety of outdoor activities, such as mountain-climbing and camping in the summer, and skiing and snowboarding in winter.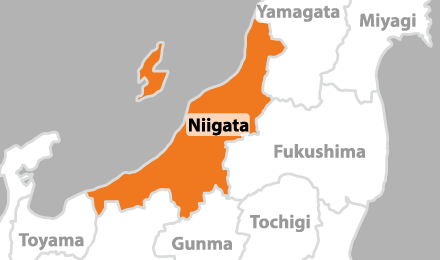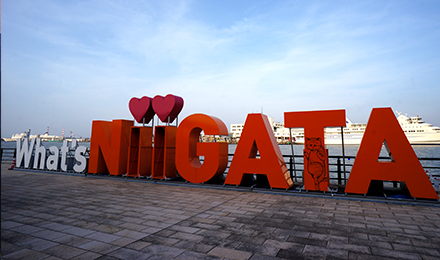 If your preference is a place that is large enough to offer the conveniences of a bigger city and still have the comfort of a more relaxed rural setting, then Niigata is the place for you. Truly a wonderland on the Sea of Japan coast, Niigata offers a fascinating local culture, fantastic sceneries, and a fabulous variety of activities, both indoor and outdoor. The cost of living is more affordable than many larger cities and yet you'll find many of the same opportunities to fulfill your desires for shopping, entertainment, and personal needs. Niigata is absolutely the best place to live and work in Japan.

- Robert Mueller, Instructor Support Manager
Culture and History
Niigata is a harbor city on the Sea of Japan. The Port of Niigata was established in the 16th Century and flourished as an important base for fishermen and traders along the Sea of Japan. In 1858, Niigata was designated as one of five ports in Japan to conduct trade with the outside world and it continues to serve as a valuable port for travelers, fishermen, and cargo vessels to this day.
Furumachi means "old city," and the spirit of the old entertainment and shopping district is very much still alive in Niigata City's Furumachi district with many intriguing shops, restaurants, and bars bringing out the charm of the historic city in its modern surroundings.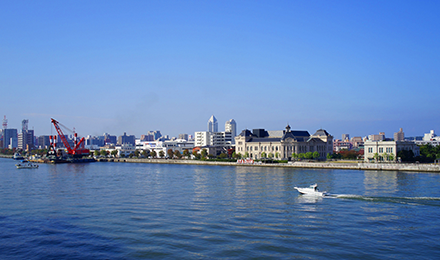 Shopping
Whatever your shopping needs are, from sprawling shopping malls with well-known department stores and brand name boutiques to local markets with quaint mom and pop shops, you can find a place to get what you need in Niigata.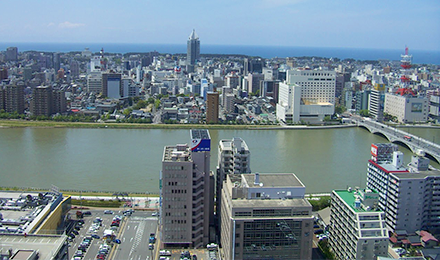 "Niigata is a beautiful area, nestled between the mountains and the sea. It is fairly rural, but has all the shops and facilities you could need."

- Maurice, Niigata Naoetsu instructor
Festivals
You have to check out the many festivals which take place year-round throughout Niigata. From the Sake Fair in Spring to some of the best fireworks festivals in Japan during Summer.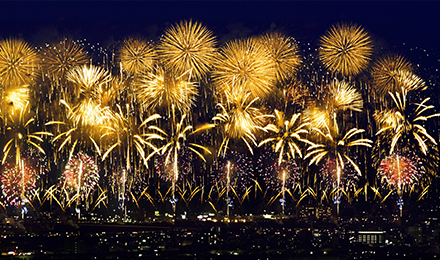 "Japanese traditions and culture are still being upheld. This has been really refreshing to experience, one of the great things I admire about being here."

- Phumi, Niigata Naoetsu instructor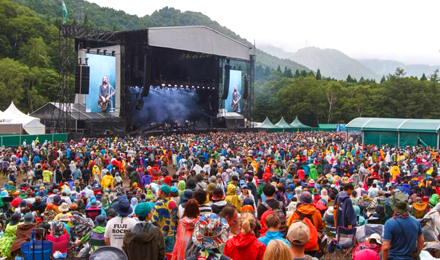 Throughout the year there is always something interesting going on somewhere in Niigata. Highlights of a few events include:
Fuji Rock Festival – held annually in July at the Naeba Ski Resort with more than 200 Japanese and International musicians participating.
Niigata Jazz Street - Local musicians and international guest musicians perform various styles of Jazz at numerous venues in Niigata City.
Niigata Soh Odori Dance Festival - approximately 14,000 people from organizations throughout Japan participate to perform various genres of dance.
Nagaoka Fireworks Festival – held over two consecutive nights featuring the widest span of fireworks in the world. Considered one of the best fireworks festivals in Japan.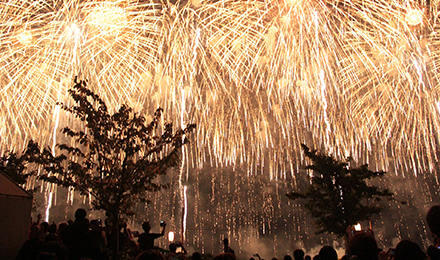 "Since arriving in Niigata, I have had the opportunity to explore a city filled with friendly faces, beautiful landmarks, picturesque landscapes and some of the most delicious and unique ramen I have ever had."

- Lee, Niigata Kenou instructor
Food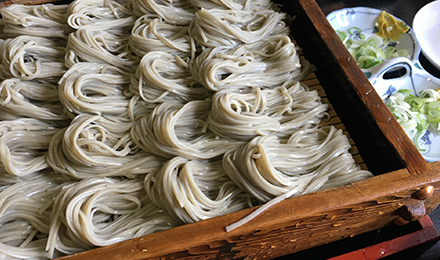 Niigata is a major producer of a wide variety of agricultural products and especially well known for its production of rice. Of course, the locals claim Niigata's rice is the best rice in Japan. You can also enjoy seasonal vegetables and fruits fresh off the farm.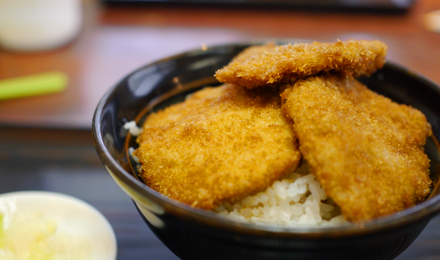 The Sea of Japan along with the Shinano and Agano rivers, provide the Niigata area with fresh seafood and fish throughout the year. Combine this bountiful supply of fresh fish with their high-quality rice and you have amazing sushi dishes!
Since it is a rice-producing region, aside from excellent rice, Niigata Prefecture naturally has outstanding sake, too, boasting over 90 breweries throughout the prefecture.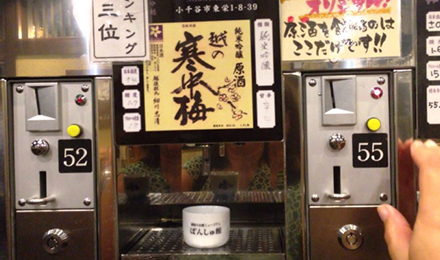 "I've had great fun working with our wonderful students and staff. On days off, I get to explore Niigata, meet great people, and eat the best food in the world."

- Michael, Niigata Kenou instructor
Sports and Entertainment
Niigata Prefecture has its own professional soccer, basketball, and baseball teams as well as amateur clubs and opportunities for the weekend enthusiast.
There are numerous sports facilities in the prefecture. Starting with the 2002 FIFA World Cup, the Big Swan Stadium has been home to many international sporting competitions and events.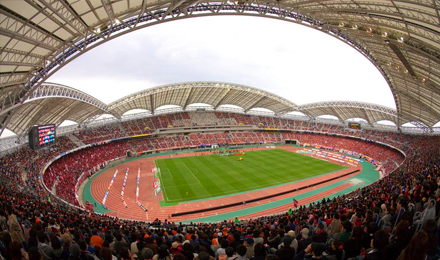 The Niigata Asahi Alex Ice Arena is dedicated to ice-skating and related ice sports. Since opening in 2014, the facility has hosted numerous tournaments for hockey, speed skating, and other ice sports.
Horse Racing - one of 10 horse racing tracks in Japan, the 75,000 seat Niigata Racecourse holds 7 race events a year.
"If you're an outdoor person, there's lots to do depending on the season. I love to go to the beach in summer, camping or hiking in autumn and especially skiing in winter."

- Steve, Niigata Bandai instructor
Outdoors
Niigata prefecture is rich in natural beauty and ranks second in the nation in total natural park areas. If you are looking to soak away some stress, there are over 150 hot springs across the prefecture offering a variety of spa experiences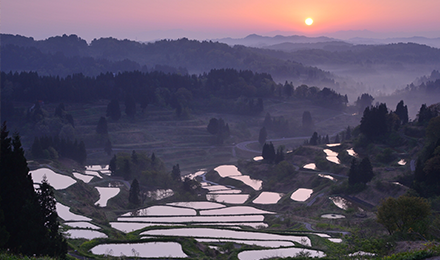 "The locals are very friendly and helpful, and being able to reach mountain streams and rice paddies with a short bike ride makes this a perfect place for someone who loves being outdoors."

- Maurice, Niigata Naoetsu instructor
Hiking trails are aplenty and extremely popular in the spring and fall. If you prefer a more leisurely stroll through a park, you can still enjoy the beautiful seasonal foliage and flowers.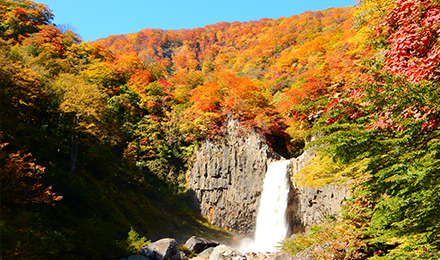 It's not called the "Snow Country" for nothing! The more mountainous areas of Niigata prefecture commonly experience several meters of snow each winter. If you're into winter sports then Niigata is the place to be. Some of Japan's best ski resorts are in Niigata prefecture.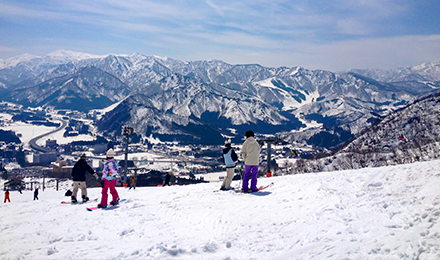 "I'd never been skiing before coming to Niigata but now it's become my passion. I can't wait to get out in the snow this winter!"

- Steve, Niigata Bandai instructor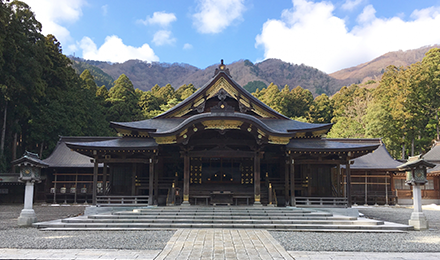 If summer is your season, Niigata has got you covered there, too. With a coastline stretching over 600 km, Niigata is also known for its beaches, water sports and gorgeous sunsets.
"My highlight would definitely be the beach, I spend most of my days off enjoying the sound of crashing waves. I love it!"

- Phumi, Niigata Naoetsu instructor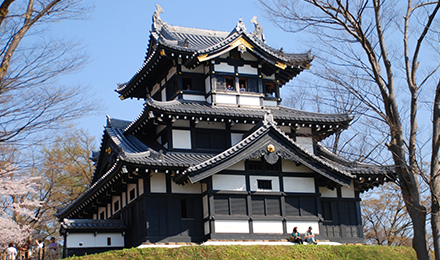 Other attractions include:
Naeba Ski Resort is a popular area for winter sports offering a diverse terrain for skiing and snowboarding, plus lodging & dining throughout the year.
Niigata City Aquarium features a dolphin show, a fish-filled tunnel tank, and a variety of exhibits including penguins and sea lions.
Takada Castle is a Japanese castle in Joetsu City. Takada Park is considered one of the best spots in Japan for night viewing of cherry blossoms.
The rural area surrounding Tokamachi City is home to the Echigo Tsumari Art Triennale with a permanent collection of over a hundred modern art installations.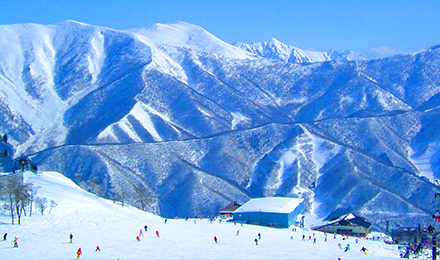 Transportation
You'll find it is easy not only to get around within Niigata by local train or bus, but also, since Niigata is served by an international airport, seaport, Shinkansen bullet trains, and an excellent system of highways, it is rather convenient for visiting other parts of Japan and Asia, as well.