Kyushu
Welcome to Kyushu! The most southern of Japan's 4 major islands, with its own unique history, culture, food and festivals. Kyushu is best known for its Japanese soul-food, natural beauty and hot springs. With a population of almost 13 million people, several major cities and accessible natural areas Kyushu is able to offer instructors a mix of everything Japanese life has to offer.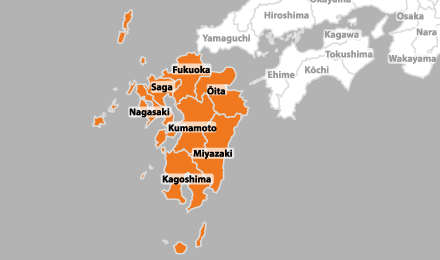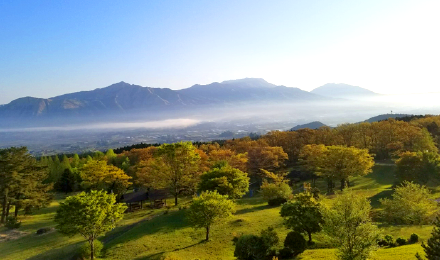 "Having been to many different areas of Japan now, I can honestly say that I'm so thankful to have ended up in Kyushu. We have big city attractions and some of the best nature anywhere in Japan. But honestly, more than any of that it's the little things I like. People here smile at you walking down the street. The food is absolutely amazing, and the weather is fantastic. Kyushu is a friendly welcoming place full of hidden treasures. Students here are very warm and it's a blast being able to teach and laugh all day! I would not want to be anywhere else!"
- Aleksander Makowsky, Instructor Support Manager
Festivals
One of the best parts of exploring Kyushu is that there is always a festival going on somewhere.Wander around Fukuoka and you might come across some uniquely decorated floats sitting in shrines or public places.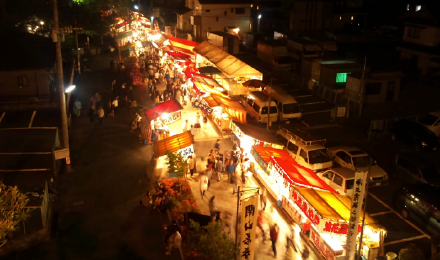 The towering floats are decorated with scenes from myth, or with warriors doing battle, cultural symbols and sometimes even playfully with popular cartoon characters. All of these are to celebrate the coming race called Oiyamakasa, where teams of men in traditional dress race wildly carrying these decorated floats down the streets of Hakata.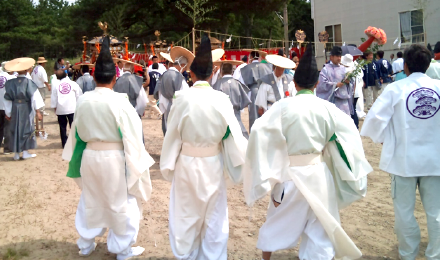 Local festivals and parades have a charming atmosphere and are very welcoming to visitors. And the variety of events and sights will make your day trips rewarding adventures.
Dontaku is perhaps the most famous in the area. The 800-year-old festival held every year during Golden Week in May is the largest festival in Japan and absolutely sprawls over the city, with huge events in 30 different locations that feature large processions in costume, floats, and dancing. Over the two days it's held Dontaku turns Hakata into a cheerful and lively celebration spreading joy throughout the city.
Food
Kyushu is best known for its Japanese "soul-food". Try Motsunabe, a unique hot pot made with offal. Or Misutaki, a chicken-based hotpot that's Kyushu's cure for the cold. Other foods like Mentaiko (spicy fish roe) can be eaten on their own, on rice, or even on pasta or pizza.
And of course, one of the most famous dishes in the area: Kyushu Ramen!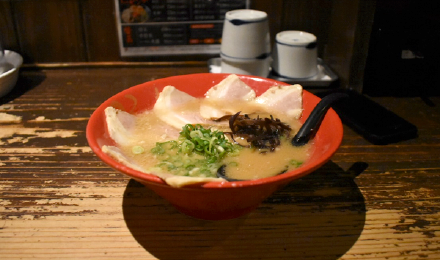 Hakata style Ramen is characterized by rich cloudy broth topped with thinly sliced pork and green onions; thinner noodles with 5 different levels of doneness. Be sure to ask for Kaedama! The cheap and endless noodle refill unique to the area.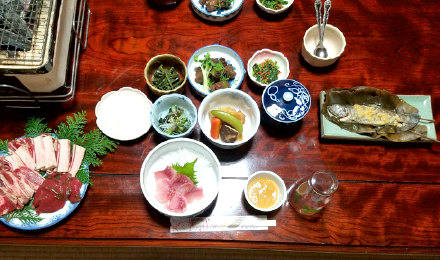 For the adventurous foodie, why not take a trip to Kumamoto and try "basashi" the samurai dish of raw horse meat. Or sample the wild game in Miyazaki. For dessert, try the combination sweet potato and bean bun called "Ikinari Dango" famous in southern Kyushu.
Outdoors
The range of natural beauty in Kyushu is absolutely staggering. Mountains fill the center, full of small towns, shrines, and temples to explore. And the coast is a breathtaking mix of beaches and rocky cliffs. Kyushu also has many famous islands such as Yakushima which are perfect for a weekend trip.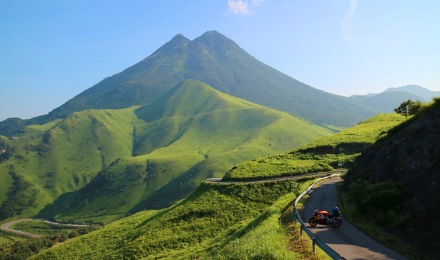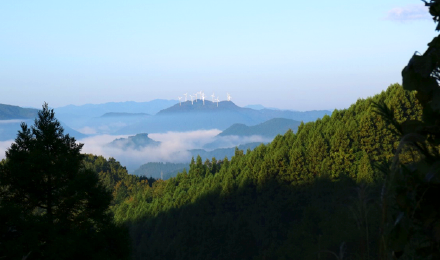 If you are interested in hiking and trekking, there are no end of amazing sights to see in Kyushu. And many accessible courses are close to local stations, meaning you don't have to have much outdoors experience to get the most out of Kyushu's natural beauty.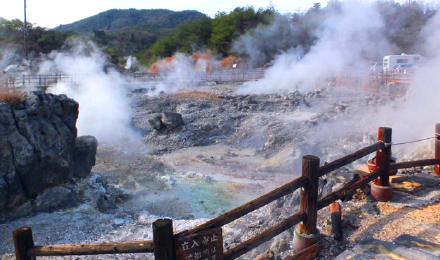 The area is famous for its volcanic activity which brings hot water to the surface. While many places use this water for hot-springs, some of the more extreme examples, like the red pools found at Chinoike Jigoku or "Blood pond hell", or the steaming pools at Unzendaka Jigoku "Unzen hell" can reach temperatures over 80 degrees Celsius. Best just to take pictures! (Or cook a chicken)
Relaxation
Kyushu is sometimes called "hot spring heaven". Take a trip to Beppu or Oita and you'll have your choice of any kind of hot spring imaginable, from a humble public bath, to the privacy and luxury of some premium Ryokan (hot spring inn). Outdoors or indoors, wooden tubs, or stone basins. Be adventurous and you'll see why the hot springs in Kyushu some are of the most beautiful in Japan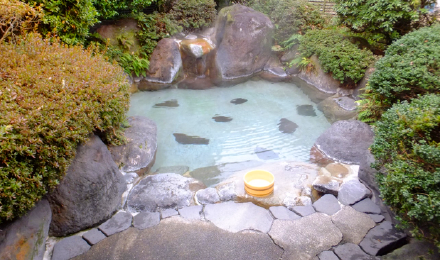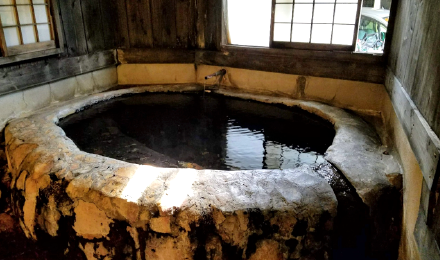 Hot springs in Kyushu can be as much about the scenery and location as they are the hot water. Take a train through the mountains to Yufuin, or find a location at the base of the volcano Mt. Aso. Wherever you decide to go, you won't be disappointed.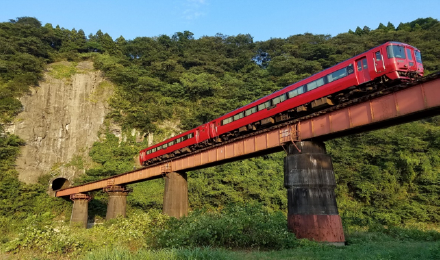 Culture and History
Kyushu has one of the most turbulent histories of any area of Japan. Its history contains having the only operating ports to other countries in Japan's past, as well as originally being 9 different kingdoms. Kyushu is full of historically significant spots and castles that show its past vividly. Some sites such as Hikosan Jingu, and the surrounding Shinto sites date back to the 7th century.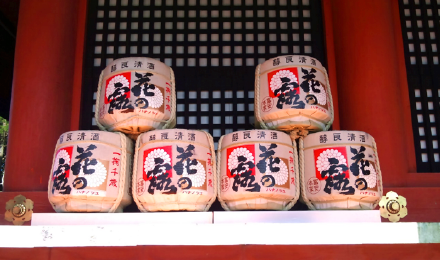 There are impressive castles all over Kyushu, especially in Saga, and Kumamoto. But one of the most interesting things to do to get a sense of the local culture is to visit some of the local shrines and temples. Be sure to check out the shrine complexes around Oita's Usa Jingu. Or go to Dazaifu Tenmangu, a shrine dedicated to a god of literature and calligraphy.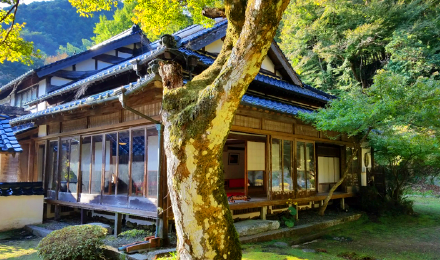 Many sites such as Sakurai Futamigaura are a perfect example of Shinto simplicity and beauty.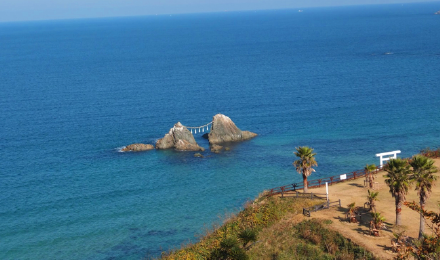 Shopping
Ontayaki, Fukuoka. World class pottery made near the base of Mt. Hiko Pottery is especially famous in Fukuoka. And the area holds several festivals where local families display their wares. Surprisingly affordable, some of these pieces are the perfect souvenir to send back home, or to get for yourself.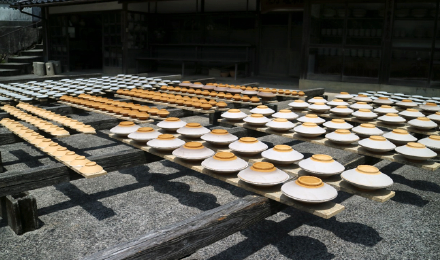 Or, head to Tenjin station in Fukuoka and wander streets lined with world class shopping malls, and even an underground mall that runs under the entire area!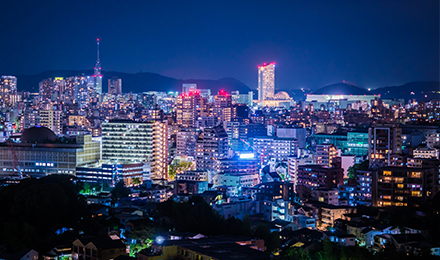 Farmers markets are also a fun way to get a taste of the local area and its produce. Kyushu is one of the major vegetables and meat producers in Japan, and its farmers markets are a fun way to explore local products.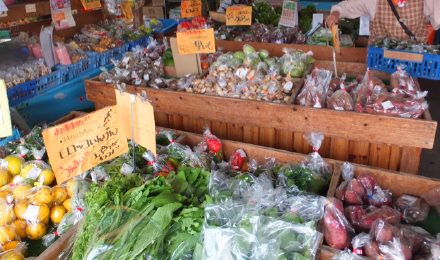 Nightlife
Fukuoka is full of hidden spots, but one of the largest concentrations of action in the city is Nakasu, lining both sides of the Naka river and taking up an island in its center. The Nakasu district is the largest of its kind in western Japan outside Osaka. Bars, Karaoke, restaurants, live music and shows. You can mingle with any kind of crowd here.Make sure to try one of the famous Yatai (food stalls) that set up only after dark along the banks of the river.
Besides Fukuoka, take a trip to Kitakyushu, or Kumamoto where you'll find dancing and local music, events and food festivals, seasonal fireworks shows and summer festivals where you can stroll around in a Hakama and browse the small stalls selling Japanese trinkets!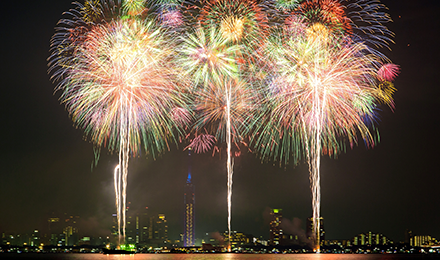 Travel
One of the best parts of Kyushu for the traveler or adventurer is how connected it is. Fukuoka international airport gives you access, not only to all japan, but also to south east Asia. You can even take a weekend trip to Korea or Okinawa on a ferry. Its easy and cheap to explore a much larger area than you might be able to if you are stuck in a more northern location of Japan. Kyushu is perfect for the adventurer who always wants to see more!