Kyoto, Shiga, Nara
Kyoto prefecture has a population of 2.543 million and is a city surrounded by mountains, most notably Mount Hie and Mount Daimonji. The northern part of the prefecture has a beautiful sand bank in the Sea of Japan.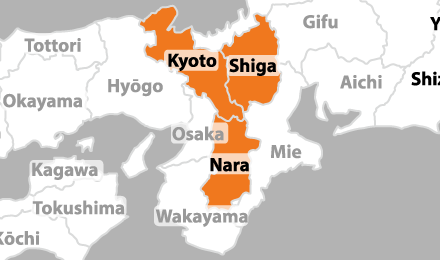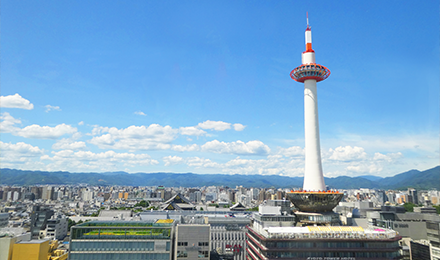 "Kyoto is a wonderful city with so much history; from Arashiyama to Fushimi Inari to Kinkakuji, it's hard not to find somewhere of interest to go. Though, one of the things that surprised me the most was the people, they were so helpful when I first arrived. Since the city has so many tourists, people are always quick to lend a hand."
- Victor, Instructor Support Manager
Steeped in culture, there is no better place to feel like you have gone back to the Edo period than Kyoto, which has some of the most iconic temples in Japan such as Kinkaku-ji (Temple of the Golden Pavilion), Kiyomizu-dera, with its breathtaking views of the city, and the architecturally complex Nijo Castle. The 17 UNESCO World Heritage sites alone will keep even the most avid explorer busy for quite some time.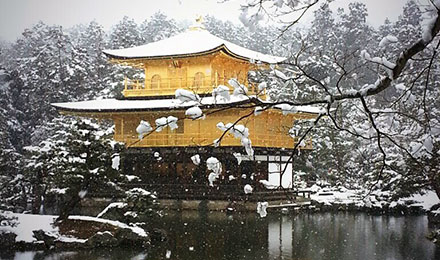 Sneak a peak at the work of karyukai (flower and willow world) as you meander around Gion and Pontocho in downtown Kyoto. Catch a glimpse of geisha and maiko (young geisha in training) as you admire beautiful traditional tea houses. Take a break and relax in one of the many tea houses.
"Kyoto is a modern, vibrant city with all the usual shops, cafes, bars and fun things to do. But it is also a city that works hard to preserve the beauty of its long history. And for me, that makes it perfect. I came to Kyoto three years ago and each day I still find something to amaze and delight me. I'm from Melbourne in Australia. In terms of buildings, my country is just a baby- so for me to live in a country where there are many, many buildings that are hundreds of years old is fascinating.
I also love art and living here has been a wonderful opportunity for me to see the work of many incredibly talented Japanese artists. Of course, I have always been able to enjoy Japanese art in books or on the internet- but nothing beats the experience of standing in front of the actual painting."
- Caroline (Kyoto Ekimae)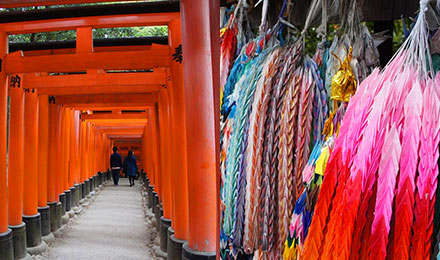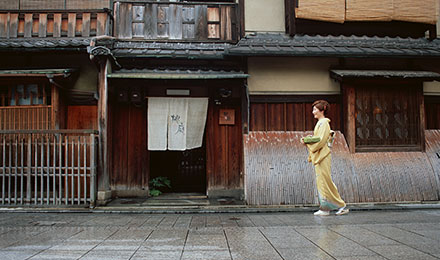 There is a festival in Kyoto almost every week, it's a lively and happening place. The most notable festivals are the famous Gion festival where the main street is closed to cars and filled with food stands and shops. Jidai Matsuri is held every October and is a parade of costumes from various periods of Japan.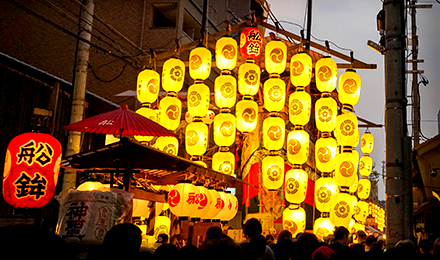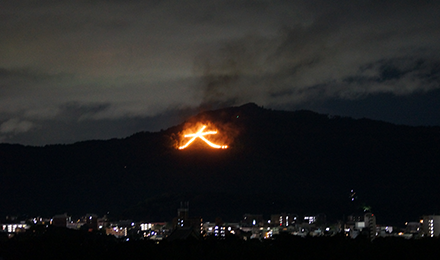 The breath taking Daimonji fire festival is held every August. Five kanji symbols are burnt into the mountains of Kyoto and the vibe of the city is magical.
Kyoto is centrally located and conveniently close to Kansai Airport and the bullet train which can take you almost anywhere in Japan. You can also take day trips to Nara, Osaka, Shiga, Wakayama, Kobe and Kanazawa.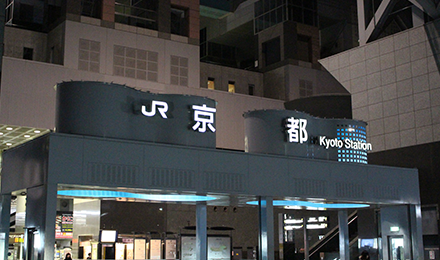 There are many ways to enjoy the Outdoors in beautiful Kyoto. Stroll along the Hozu River or climb the mountain to the Monkey Park in Arashiyama, ponder life as you stroll along the narrow stone path of the Philosopher' Walk, hike one of many mountains or cycle along the Kamo River and charming side streets of Central Kyoto.
In the spring, Kyoto is covered in a cloud of perfect cherry blossoms and painted in red, yellow and orange autumn leaves during the Fall. It really is a site to behold.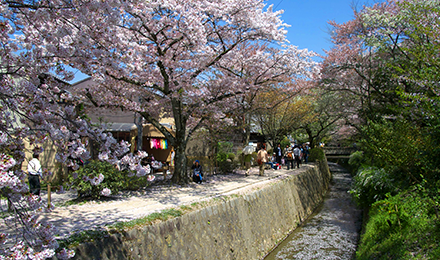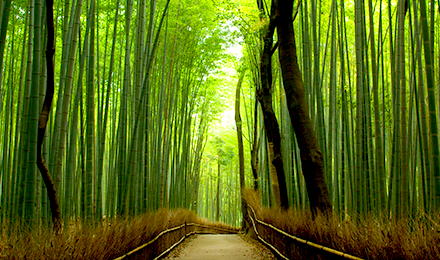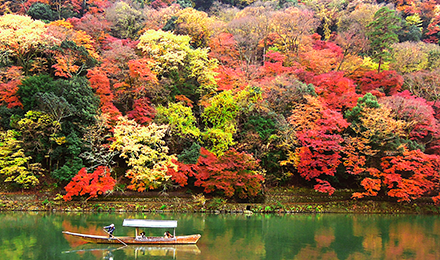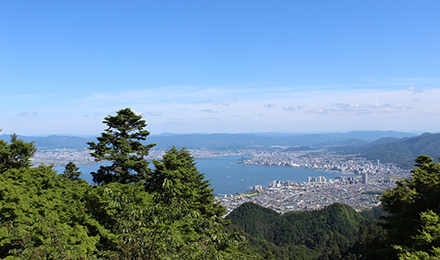 Shiga Prefecture has a population of 1.41 million. Shiga is famous for the beautiful Lake Biwa, the largest lake in Japan as well as several popular skiing areas.
Shiga has many interesting historical sites without the crowds you might encounter at some of the more well-known landmarks in Japan. Some beautiful places well worth a visit include the stunning floating tori gate of Shirahige Shrine, Enryaku-ji Temple (founded in 788) which overlooks Shiga prefecture from Mount Hie, Hogon-ji Temple and the beautiful riverside district of Omihachiman where you can take a boat around the canals.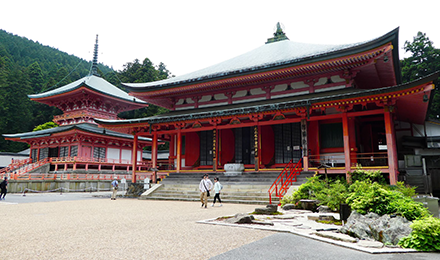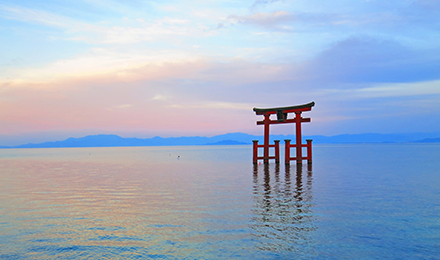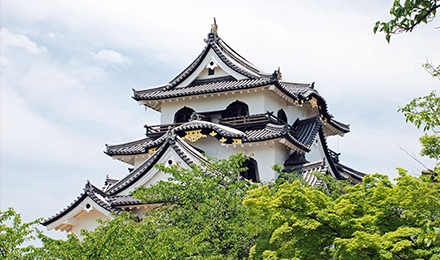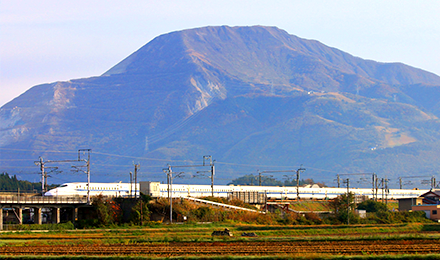 Shiga is also conveniently close to Kansai Airport and the bullet train. You can also take day trips to Nagoya, Mie, Kyoto, Osaka and Fukui prefecture.
Just because you're landlocked doesn't mean you can't enjoy some water in Shiga. The beach lined Lake Biwa, Japan's largest lake, cuts through the prefecture offering swimming, jet skiing, fishing and much more.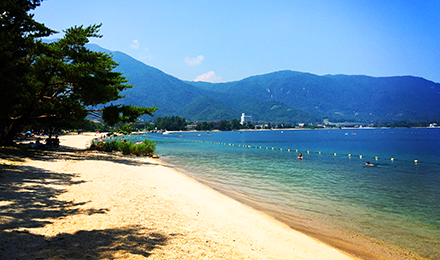 Get out and hit the slopes at the Biwako Valley in Otsu. With five ski and snowboard areas, easy access by public transportation, and views of Lake Biwa, anyone would jump at the chance to spend some time here. Summertime at the resort also offers excellent views and a zip line course for those not afraid of heights. There are also many great camping spots scattered around Lake Biwa where you can rent camping equipment.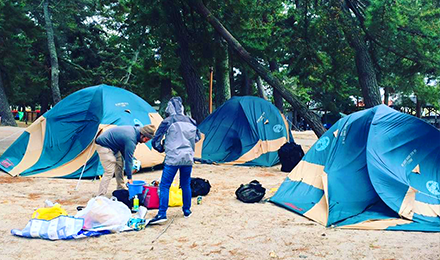 "I get to meet a lot of interesting and fun people through Nova; both students and coworkers. And living in Shiga is great because it's relatively easy to take day trips to places like Osaka, Kyoto and even Tokyo so I can get a lot out of my days off!"
- Kristina (Shiga)
"Kyoto's neighboring prefecture of Shiga is just a train's ride away. Here, you can enjoy the more peaceful side of Japan. Take a bike ride along the shores of Lake Biwa, Japan's largest inland body of water, or go hiking along the ridges of the Ibuki Mountain Range. Nestled within its borders are a myriad of towns and small cities where you can stroll down historic streets, such as Castle Road in Hikone, where you can explore one of Japan's oldest surviving castles, Hikone-Jo. Every town isn't without it's popular shopping spot, where you can get anything you need. Shiga is the perfect blend of countryside and urban life in Japan!"
- April (Shiga)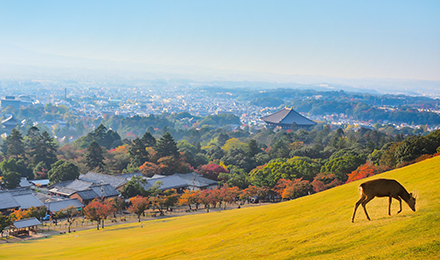 Nara has a population of Nara Prefecture is 1.401 million. Nara is known for its unspoilt nature, many historic sites (including 64 buildings listed as National Treasures) and relaxing and affordable lifestyle.
Nara prefecture is steeped in a fascinating history. Not everyone is aware that Nara was the original capital of Japan and home to Japan's first Emperor. Horyuji Temple, the world's oldest wooden building is located in Nara prefecture. You will also find the world's largest bronze Buddha statue at Todaiji Temple, surrounded by wild deer and nestled into the grounds of the stunning Nara Park.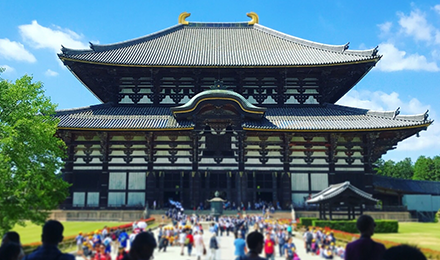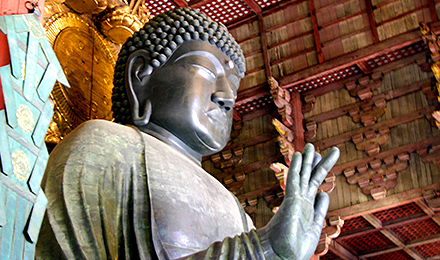 With a 1,300-year history, Nara has many fascinating festivals held throughout the year. Noteworthy events include the Grass burning/firework festival held in January where a prominent mountain is set ablaze, the Lantern festival at Kasuga-Taisha Shrine in February/March, The Water drawing/firework festival at famous Todaiji Temple also in March and the Deer Antler Cutting event in October.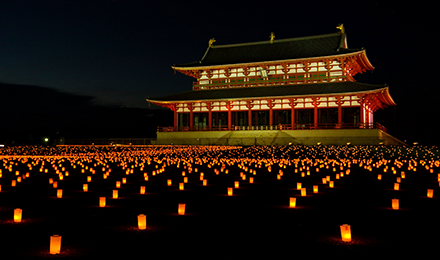 Nara is centrally located and conveniently close to Kansai Airport and the bullet train in Osaka and Kyoto. You can also take day trips in the local area.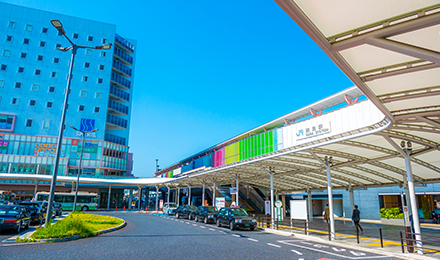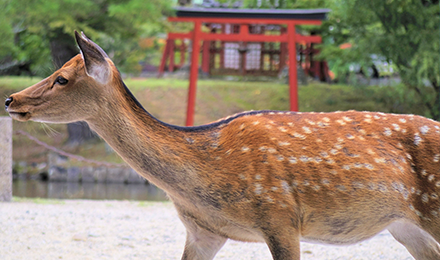 Nara is an outdoor wonderland with hiking, hot springs and many natural wonders to feast the eyes on. Cycle around the rice paddies and temples of ancient Asuka, the home of Japan's first Emperor. You can also stroll around Nara Park and feed the deer or visit Yamato Koriyama and enjoy the gardens, the old-style streets and the goldfish farm in this area.